---
NIH Policy for Data Management and Sharing
The NIH Policy for Data Management and Sharing requires applicants to submit a Data Management and Sharing Plan for any NIH-funded or conducted research that will generate scientific data. For more information on this policy, visit here. 
---
Research Lifecycle Support

Click on image to enlarge
For general information about Research IT Services, email research-it@ucsd.edu.
---
A new tool to help you explore options for research data storage at UC San Diego. This resource walks you through a few simple questions about your research data and reveals services that are available to accommodate your needs.
---
Spotlight on Research
The Rancho Bernardo Study of Healthy Aging
In 1972, Dr. Elizabeth Barrett-Connor set out with a team of researchers into the newly developed, planned retirement community of Rancho Bernardo to solicit adult resident participation in an observational study to uncover whether a correlation could be drawn between lipids and cardiovascular disease. Little did she know the study would go on to produce a wide spectrum of research findings important to public health.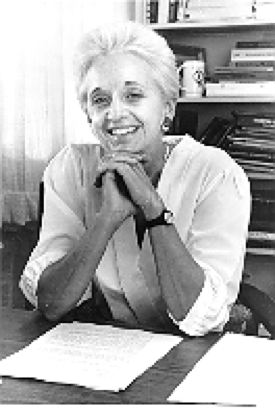 Dr. Elizabeth Barrett-Connor
The researchers engaged a cohort of approximately 82% of the adults living in this community (over 6,600 individuals). This ongoing cohort study is one of the longest continuously NIH-funded (over 45 years) and has resulted in a wealth of data supporting over 450 publications illuminating risk and protective factors for healthy aging. These data chronicle the aging process in men and women and the effects of various lifestyle behaviors on cognition, physical function, and healthy longevity.
Now entering its archival phase, the work on this project continues to be supported by NIH with a 3-year, $1.63M grant. Project investigators aim to curate and preserve the data, offering a history of the study on a public website, and making data available for future research to ensure that these data will continue to provide new discoveries in healthy human aging. Research IT Services congratulates Dr. Elizabeth Barrett-Connor, Dr. Linda McEvoy, Dr. Gail Laughlin, Dr. Donna Kritz-Silverstein, and the Rancho Bernardo Study team on the success of this remarkable longitudinal study and we appreciate being part of their continued efforts in this area.